Warren also joins Georgetown Express, another casual band featuring SD's best musicians: musicians: Rob Whitlock on keyboards, Duncan Moore on drums, Kevin Hennessy on bass, John Rekevics on saxes, and Brian Price on guitar, with Amber Whitlock and Warren on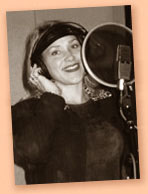 vocals. The band's still going strong, and even had a gig with Warren scheduled for the week after his passing. Their music is similar to Bill Shreeve's band, but the covers are probably as good or better than the original artists.
Beginning in 1989 Warren is featured as the anthem singer for the Los Angeles Kings at the Great Western Forum. After hockey legend Wayne Gretzky signs with the Los Angeles Kings, Warren regularly sings the classic tune "America the Beautiful" before their home games. Gretzky is a friend of David Foster, who helps to arrange Warren's appearances. Warren's rousing renditions are well received, and prove somewhat of a good luck charm for the Kings during the Gretzky era.
In 1989 Warren records the song "We're Together" for composer/drummer Dave Blackburn at Studio West in San Diego, which features Bill Cantos on MIDI grand piano, and a string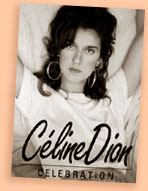 arrangement by Lars Clutterham.
In 1989 Warren performs a duet with Celine Dion for the movie "Listen To Me" whose OST is composed by David Foster.
By the late 80s, Warren's voice also can be heard on many television and radio jingles. San Diego songwriter Steven Vaus has also worked with him quite a bit during the 12 years prior doing a lot of radio and television spots. Warren can also be found during this period working for companies such as Fox Music Productions in San Diego and for Saatchi & Saatchi Pacific Advertising.
In 1989 Warren records the songs "Say It Isn't So" at The Studio in San Diego for local saxophonist Mark Lessman. The song features music by Mark Lessman, and by Jeff Bristol. Rob Whitlock plays keyboards. The tune is released on Lessman's album "More or Less",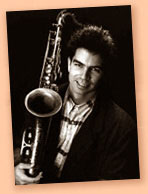 engineered by Mike Harris and mastered by the famous Bernie Grundman.
In 1989 Warren finally relocates to the Los Angeles area (Glendale) and starts to work with David Foster on many studio albums and live performances. He leaves the San Diego club circuit behind, but often returns to his hometown for casuals and session work. Warren makes no distinction in his mind between singing with Celine Dion, recording for David Foster, and playing weddings in San Diego. Warren carries this honest and humble trait with him all his life.