Warren also sings with The Bill Shreeve Sextet, with vocalist Cecily Johnson sharing the spotlight. Bill Shreeve is a local band leader that does casuals in San Diego (weddings and corporate functions) and he hires Warren and Cecily Johnson as his vocalists. Cecily and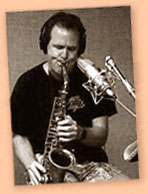 Warren become good friends, not only by singing together but because on those casuals there are often one or two instrumental "dinner" sets, and the two of them often find themselves hanging out talking before coming on stage.
The Bill Shreeve Sextet, (now known as Airplay), features Bill Shreeve on saxes and flute, Vince Cooper on guitar, Jay Jorgensen on bass (sometimes Pat Fitzpatrick), John Opferkuch on keyboards, Dave Blackburn on drums, and Cecily Johnson and Warren on vocals. The music is varied, but leans toward the pop jazz style; Metheny-type stuff during the dinner set, then plenty of R&B tunes for dancing.
Larry de la Cruz, Brian Price, Bill Cantos, and Dave Blackburn meet each other through studying at Jazzschool (1985-86) with Hal Crook who eventually goes back to Boston and becomes head of the Composition department at Berklee College of music.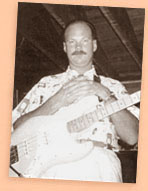 In 1987 Warren records the song "How Long?" for songwriter and drummer Dave Blackburn.
On Valentine's Day in 1987, Warren is heard by David Foster and Burt Bacharach at The Bonaventure Hotel in Los Angeles. In June of that same year, Warren and Bill Cantos play in a duo at Ned Shankman's wedding (David Foster's attorney at the time) in Malibu, Los Angeles. Jay Graydon also attends Shankman's wedding and is absolutely amazed at the performance. Warren starts working with David, and Bill starts co-writing with Jay after that.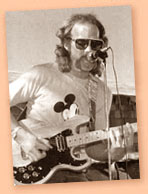 Within a few months of the wedding of Foster's attorney Ned Shankman's, Warren is performing with an 80-piece orchestra as the lead vocalist in David Foster's band and is performing throughout Canada.
Before leaving San Diego, Warren also performs solo under his own name at Humphrey's on Shelter Island, a popular concert venue for touring acts (on the outdoor stage) with an indoor bar area where local bands work. They lean towards pop jazz, which San Diego is obsessed with during the late 80's, and which Warren of course could do with no problem.